Touching Lives With Transforming Love
125th Anniversary Celebration!
What a wonderful weekend of worship and celebration!  Thank you to all who helped us celebrate our 125th church anniversary!  The celebration is over, but we continue to worship and praise God for keeping us from "Antioch in Action" to "Love in Action" – our theme for this year. 
I Corinthians 12: 31b-13:8a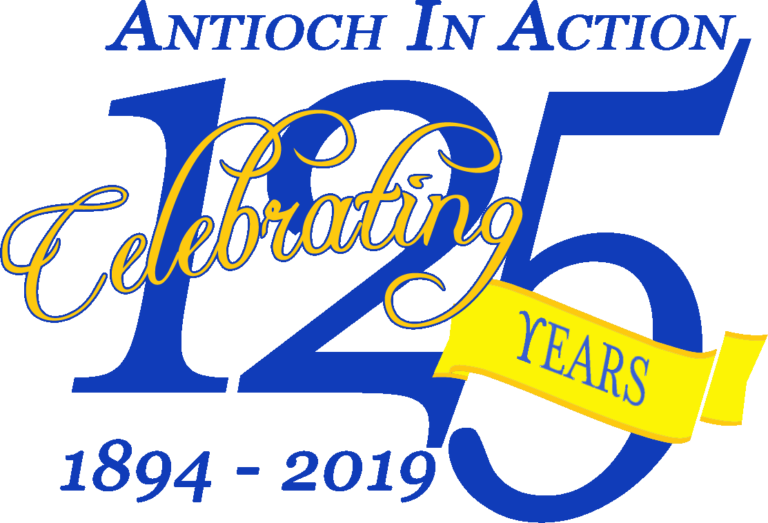 Welcome to Antioch Baptist Church!
We are a people of prayer, purpose, and passion. We are a Christ-centered, biblically grounded, ethnically diverse congregation of people called to radical personal and corporate discipleship in Christ Jesus. We nurture authentic relationships with one another and within our local and global communities. We worship God; study God's Word together; touch lives in our communities, nation and world with transforming love by engaging in hands-on ministries of outreach, mission and evangelism; and we speak a prophetic word in love and truth to power. 
Sunday School – 9:15 a.m.
Sunday Morning Service – 10:45 a.m.
Wednesday Bible Study – 7:00 p.m.
View our full calendar of events.
View the current Church Bulletin.